How do you make a brand widely known for "old men walking shoes" relevant for a younger, more global dual gender audience?
Rockport, an American shoe brand founded in 1971, needed to reposition itself to become more relevant in increasingly competitive global markets. Having at the time just been acquired by adidas, there was appetite (and pressure) to deliver more trend-right products for both men and women in order to reach a broader audience.
Our objective was to define the market opportunity, reposition the Rockport brand, and operationalize the changes in a way that both their internal teams and consumers cwould fully embrace.
Brand Positioning

Go-to-Market Strategy

Product Innovation

Business Model Innovation

Change Management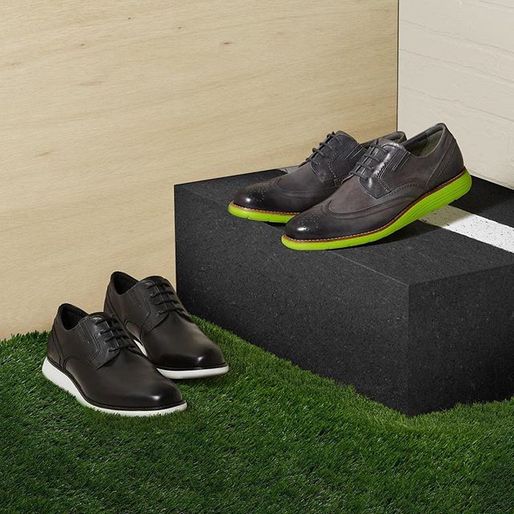 Brand Positioning
In order to reposition the Rockport brand, we needed to first invest in thorough consumer and in-house research and alignment. Following this, we developed a new brand positioning, which included developing a new women's line.
Key Activities
6-months qualitative & quantitative research

In-house leadership workshops

Cross-functional engagement & input
Research into competitive operations, success benchmarks and best practices set us up for our initial stages of operationalization. We modeled out the new product development and delivery schedules with relevant supply and manufacturing partners as well as the internal design and operations teams. Simultaneously, we tested a new global sales forecasting process and re-engineered Sales Conferences to align with retailer buy cycles. To make all of these new processes happen, we also led cross-functional and cross-geographic workshops in addition to steering committee meetings to achieve widespread buy-in.
We phased the implementation by first launching a close-to-market product development calendar for the womens' lines over an 18-month period. We then introduced the new positioning and operational structure for the mens' lines.
Key Activities
Competitive research

New product development model

Re-engineered Sales, Buying & Sample Processes

Cross-functional and cross-geographic workshops
Realized a women's business that grew from less than 10% of sales to more than 30%

Shortened the product development calendar from 18- to 10-months

Introduced new products 4x per year, vs. 2x previously

Realized $4M in cost savings

Boosted total sales by 32%

Set the company up for a successful sale to Berkshire Hathaway